In the financial services industry, it can be an uphill battle to establish an effective social media presence. Half of the battle is gaining buy-in from the executive team. The other half is convincing legal and compliance to ease restrictions and accept the idea (don't take it personally, they're just doing their jobs) of posting on such a publicly exposed, instant, and reactive platform.
In this article, we outline the essential checks and balances to get your legal & compliance team comfortable onboard with your social media program. We breakdown steps that can be followed to provide your B2B sales team the tools they need to reach relevant prospects on LinkedIn. For more information on the benefits of social media to convince your executive team or how to get started with your company social media strategy from a marketing perspective, please get in touch.
What is social selling and how can it be effective for a sales team focusing on B2B clients in the Institutional or Intermediary space?
Social selling is a practice of leveraging social media to connect with clients, consultants, prospects, and develop a relationship with them in a less intrusive manner with the goal of selling (or cross-selling) to them. By humanizing your brand, providing value with information, emotional engagement, and staying top of mind, you position yourself attractively for when the time is right. According to a Harvard Professor, 95% of purchase decisions are subconscious, thus by only marketing the attributes of your product, you are completely missing the subconscious, human element in the decision-making process.
In short, if used correctly, social selling can help your sales team convert leads into sales.
Please keep in mind that social media and search are two highly effective online tools at the top of the sales funnel (i.e. Awareness within the Sales Funnel). As the relationship progresses, although you want to keep them informed through social media, the ideal next step is to bring the conversation to a more personalized medium such as email, over the phone, and in-person meetings to complete the conversion. Digital marketing is there to assist the sales process, making it more scalable and streamlined, it's not to replace the human aspect of it.
Addressing compliance to alleviate concerns and execute a comprehensive social selling strategy
Start by creating a timeline with the steps to be implemented and risks to be addressed.
Finding the best tool to meet your needs will be first step. Hootsuite/Proofpoint or Hearsay are the two frontrunners when it comes to social media management for financial services. The latter contains built-in compliance features, whereas Hootsuite partners with Proofpoint to provide two complete solutions. A social media management platform for planning and distribution complimented with a compliance tool for monitoring, archiving and more. These also come at a lower cost to their competitor. We can help you conduct a full RFI process to find the tool that best meets your needs.
Once decided, it's important to sit down with compliance and work through implementing the compliance aspect of the tool. This includes setting up profile monitoring and activity (including private messages), archiving the history for audit purposes, setting up red flags for certain words, phrases or promissory language that can automatically alert you or act upon them, amongst other features.
Next, don't forget to update your legal documentation and company policies, including but not limited to, employee handbooks, IT Policies, and Linked User Agreements. The user agreement is a consent document that presents your client-facing employee with an option to either opt-in to use their social handles for business purposes or opt-out. It protects you either way, as opting-out requires an acknowledgement that they won't be putting the company at risk and using LinkedIn for business purpose. Please note that this can sometimes be a sensitive matter of privacy for certain individuals, which is why it's important to have an open and candid dialogue as to the benefits and reasons you are implementing this with the group.
In parallel, to prepare and better explain the initiative to the sales team you will need to:
Provide a two-part training with the basics and advanced social selling techniques. Remember to record for future use.
Revamp team member profiles in a professional and branded format.
Create a content repository of pre-approved posts for the Sales team to use.
Create a FAQ and standard best practices template for:

Sending out connection invitations.

User guide on how to use Hootsuite.

Pre-approved Comments the team can use and respond in certain scenarios.

Train the team on the use of your social media management tool of choice. Record and store for future use.
When ready, the first task for the team is generally to have the team connect with their CRM contacts through LinkedIn.
Coordinate the distribution of your topical pieces for alignment with the broader team. Remember that it's good to set a plan for implementation, but just as important to be receptive to feedback, analytics, and results. The digital world is a fast evolving environment and your strategy will need to adapt accordingly. To better measure results, consider setting Key Performance Indicators (KPIs) that align with your company goals.
Considerations
For sales, the above steps allow you to position your client-facing teams more attractively to your target audience. For more advance prospecting and identifying new leads, consider a tool such as LinkedIn Sales Navigator. The tool provides you with advance search features to better find relevant leads and additional insights to approach them in a more personalized manner.
Sales team members have varying skills when it comes to using technology. Be prepared to train certain members of the team more than others. Additional considerations to help train the team is one-on-one training sessions or an internal library of explainer videos. AI-Generated training videos could be a cost-effective and timely way to create these:


Consider expanding out to your Client Services team members and other client-facing individuals.
Tips you should know
LinkedIn Blog posts can promote your thought leadership on the platform and since you don't drive traffic away from LinkedIn, they generally gain a higher outreach.
Using a mixture of post types can give you better results. Consider running through the full content cycle of Hook, Analytical, and Interactive types of posts for certain thought leadership.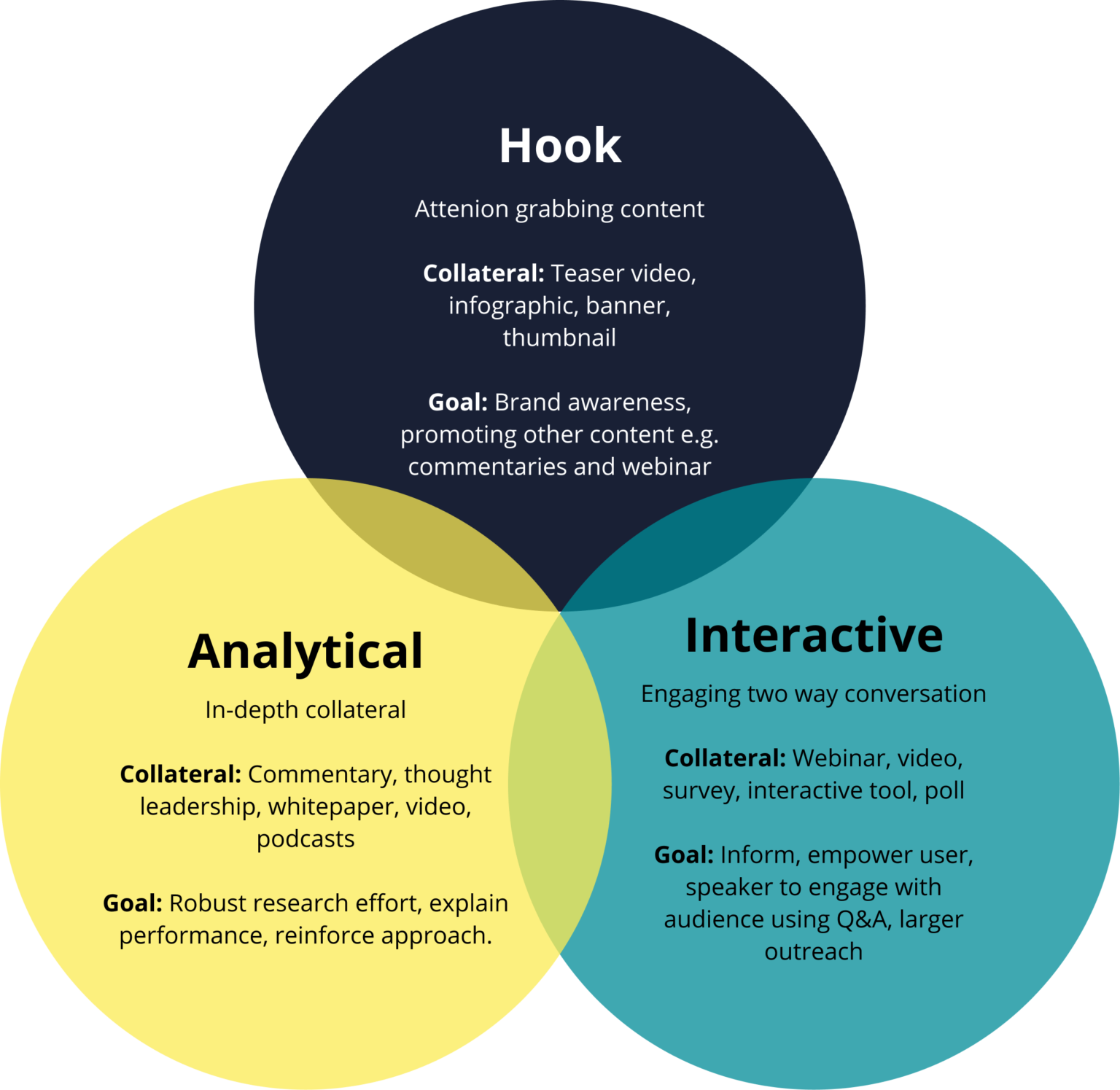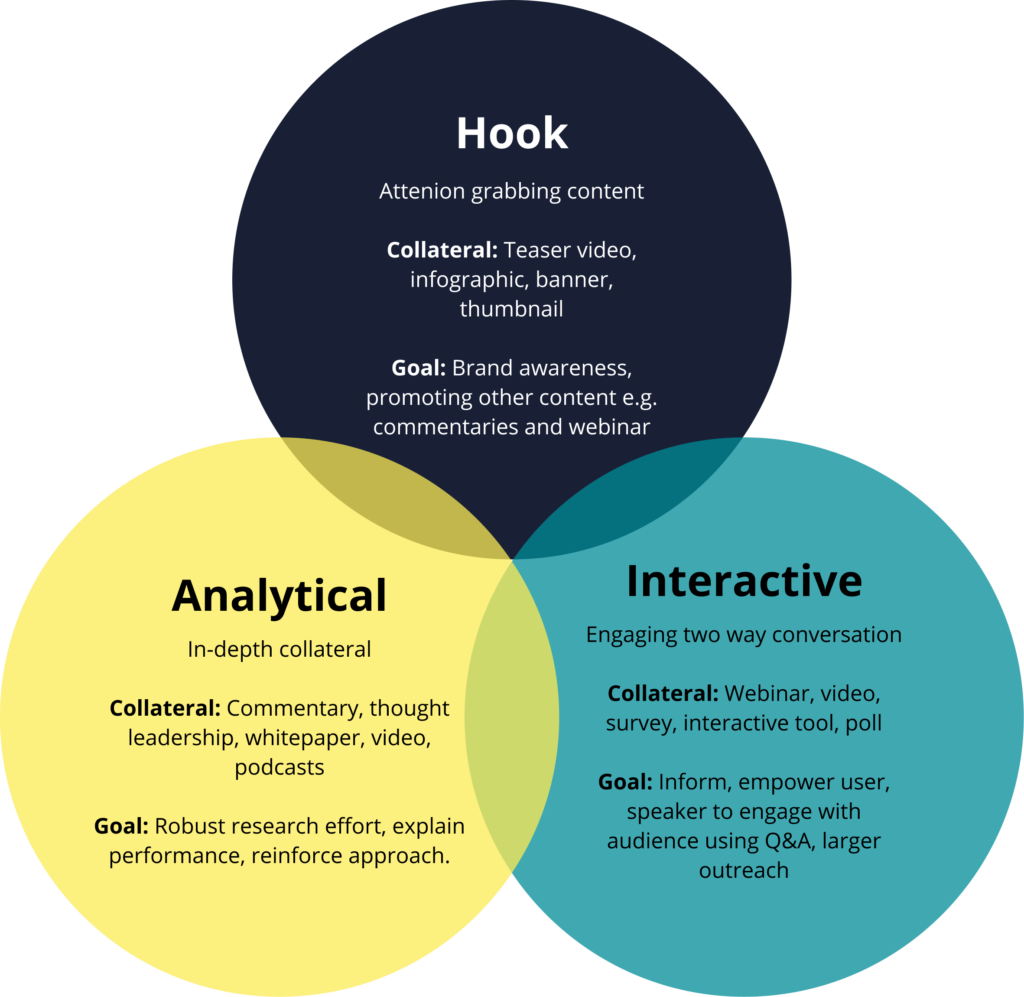 Topical content generally performs much better than evergreen content.
Only company pages can run Sponsored Ads, not individual's profiles.
Salesforce Marketing Cloud Advertising (formerly Advertising Studio) can help you target lookalike audiences on social media and email combined leveraging advanced machine learning and focusing on prior successful conversions.
Trying to set a budget for Social Media Marketing? Check out Design Rush's Social Media Marketing Costs, Estimates, and Contributing Factors article to get you started.
For a timeline template and help with implementing it for your company, please contact us today. Our social media marketing services page also lists additional information on how we can assist you with your social media strategy.
About HomeTree Digital 
HomeTree Digital is a full-service digital marketing agency for financial services. We specialize in branding & creative, videography, web & mobile development, integrations, automations, email marketing, social media marketing, paid advertising, SEO, and analytics. If you are facing challenges in any of these areas, please reach out to us for assistance.

HomeTree is defined as a wise resourceful home that provides knowledge, instills inspiration, encourages creativity and protects. While harmoniously connecting its residents through its branches and roots to the outer world. This accurately describes the approach we take when it comes to our clients. We believe in excellent customer service and prioritizing you. Our mission is to provide you with the know-how to succeed in this rapidly evolving digital world.