We're excited to announce that DesignRush has named HomeTree Digital amongst the top digital marketing agencies in New York City! It is a huge honor, and we have our clients and members of the team to thank for getting us there. It's a privilege to be able to innovate together and reach both of our goals together.
HomeTree Digital has grown rapidly in the past few years and we are proud to say we have done so without sacrificing our core principles in quality. We look forward to everything the future has in store for us. Thank you DesignRush for including us in your top ranked marketing agencies in New York City!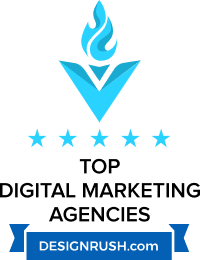 About HomeTree Digital 
HomeTree Digital is a full-service digital marketing agency for financial services. We specialize in branding & creative, videography, web & mobile development, integrations, automations, email marketing, social media marketing, paid advertising, SEO, and analytics. If you are facing challenges in any of these areas, please reach out to us for assistance.

HomeTree is defined as a wise resourceful home that provides knowledge, instills inspiration, encourages creativity and protects. While harmoniously connecting its residents through its branches and roots to the outer world. This accurately describes the approach we take when it comes to our clients. We believe in excellent customer service and prioritizing you. Our mission is to provide you with the know-how to succeed in this rapidly evolving digital world.