Disclaimer: This article is about filtering your IP Address in Universal Analytics 3. The permanent decommissioning of Universal Analytics was set to July 1st, 2023 where it will stop collecting any new data. Google Analytics 4 is Google's next-generation measurement solution. To learn about filtering IP Addresses on GA4, please refer to our insight How To: Exclude Your IP Address From Google Analytics 4. Thank you!
If you're in the marketing space you've likely come across Google Analytics. So, what is Google Analytics?
Google Analytics is a powerful tool used by digital marketers to gain insights into their website user traffic and patterns to help make improvements to the overall user experience, or better define which marketing efforts are driving traffic to the website. Since the data you're analyzing can drive critical business decisions, it's important for it to be accurate. The integrity of your data may be skewed if you or a vendor agency visits your site often. The good news is that there is a way to filter out your own visits to your website
What's an IP Address?
Let's start with the basics. All you need to filter out your website visits from your Google Analytics is your Internet Protocol Address, better known as your IP Address. An IP Address is a carefully calculated number unique to each computer, network and router. That is the number that Google and many other tech companies use to track their customers habits, tendencies and interests so they can improve their digital marketing strategies.
Finding your IP address is as easy as Googling it. Literally… just Google it.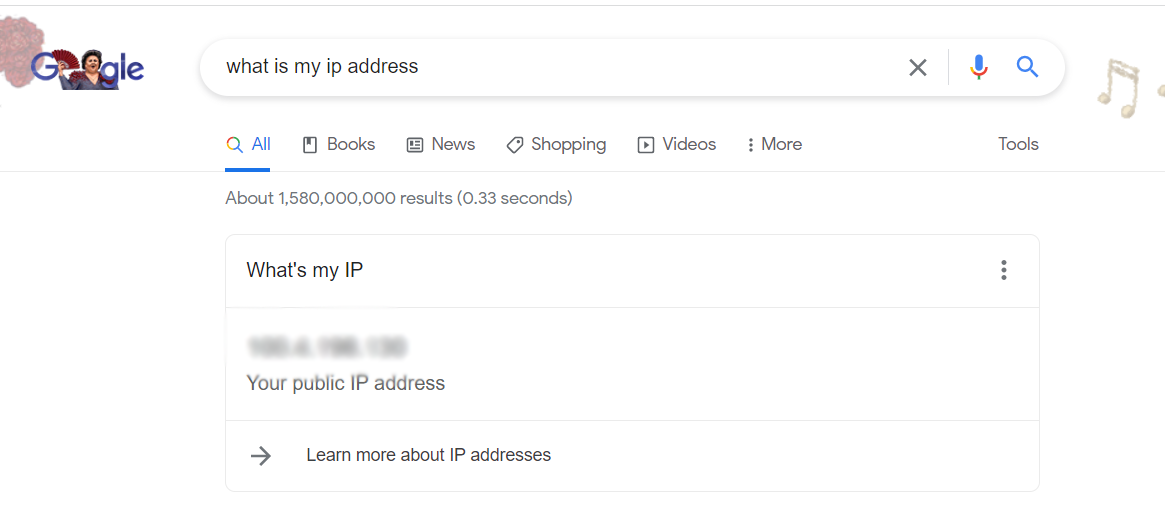 Why should you filter your IP Address from Google Analytics
Filtering out your IP address from everyone else's will give you the most accurate analysis of your customers. Analytics can help drive improvements to your website and other mediums, but it's important that you're analyzing relevant 'real' data and isn't internal visitors and traffic. Yes, it will bring down your count but it will also help you focus your efforts on what's resonating with your customers and prospects.
How do I filter myself out of my Google Analytics?
Filtering out your IP address in Google Analytics is easy! Just find your IP address and follow these steps:
Log into Google Analytics and go to the "Admin Panel"


Select "+ Add Filter"


Give your filter a name. Make it descriptive enough so you know who's (or which office) IP Address you've added and who's is pending.


Select "exclude" in "filter type"


Enter your IP Address in "filter pattern"


Select what you want to filter


Save

Tips you should know
Your IP Address will change as you move locations so you will have to make new filters if you travel a lot or work from coffee shops, co-working facilities or other places.
Filtering your IP Address only works on desktop computers or laptops – not mobile or tablets.
How HomeTree Digital can help
Reach out to our Digital Marketing Specialists to help you reach your digital goals by using Google Analytics the right way. To learn more, please visit our analytics and reporting, digital advertising and digital marketing services pages.
Let us help you grow your online presence and build useful insights through Google Analytics. Drop us a message today.
About HomeTree Digital
HomeTree Digital is a full-service digital marketing agency for financial services. We specialize in branding & creative, videography, web & mobile development, integrations, automations, email marketing, social media marketing, paid advertising, SEO, and analytics. If you are facing challenges in any of these areas, please reach out to us for assistance.

HomeTree is defined as a wise resourceful home that provides knowledge, instills inspiration, encourages creativity and protects. While harmoniously connecting its residents through its branches and roots to the outer world. This accurately describes the approach we take when it comes to our clients. We believe in excellent customer service and prioritizing you. Our mission is to provide you with the know-how to succeed in this rapidly evolving digital world.